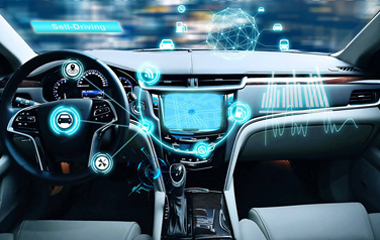 Automotive coaxial cable and high-speed data transmission cable
FAKRA RF connectors are used as standard interfaces for automotive high-frequency applications, such as radio antennas, GPS antennas or navigation, in-vehicle mobile communications, RF Bluetooth applications, and RF remote keyless entry and auxiliary vehicle heating. Zhaolong provides two products, RG174 and RTK031, which can be perfectly suitable for Fakra connectors. In addition, Zhaolong's HSD products are high-speed data transmission cables used in the automotive industry. The cable adopts a four-star-strand structure design, Al-mylar and tinned copper shielding ensure excellent EMC performance, which is used in car infotainment systems.
Promising Single-pair Ethernet SPE
Compared with traditional bus protocols, SPE has many advantages. A single-pair of 26AWG cables can transmit a large amount of data, and also supports PoDL power supply function.

1. High speed rate, support 40 meters with 1Gb / s and 15 meters 10Gb / s data transmission.
2. Support data line power supply (PoDL) function, up to about 50w.
3. The minimalist design of single-pair cable has a smaller outer diameter, which reduces costs for customers
4. With a dedicated SPE connector, it has the huge advantages of miniaturization, high density and fast installation.