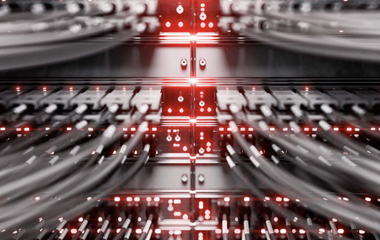 The trend that data access to Cloud while supporting bandwidth-intensive applications make Data center become more and more important. Zhaolong provide 10G, 25G, 40G, 100G and 400Gbps solutions to support current and future data needs, speed and power efficiency for enterprises, with high-speed,low-power and high-performance cable assembly can achieve high quality while reducing costs,meanwhile can maximize energy efficiency and support the current and next-generation application and protocol data centers linking the internal IT equipment seamless and reliable to ensure the quick, efficient and secure data transmission.
DAC Solutions
Compliant with IEEE, InfiniBand, SFF specifications, support 10G/25G/40G/100G/200G/400G data rate and provide excellent signal integrity (SI) performance, including extremely low insertion loss (IL).
MPO System
Provide high-density MPO pre-connected optical distribution frame access up to 120-core/1U, 288-core/2U, modular pre-terminated standard interface, plug and play, convenient and fast.
CAT6A System
Support 10Gbps applications, with test reports on channels, permanent links, short links, assemblies, etc. which are issued by international and national authoritative third-party detection institutes.
Excellent R & D Capabilities
Zhaolong online testing system for cable assembly includes open & short test, AOI visual inspection and S-parameter testing. we can develop testing system according to customer requirements and industry standards.For SFP28 and QSFP28,beside the IEEE standard,we can also analyze other parameters according to customer needs . The network analyzer is deployed 32Port & 64Port RF Switch which can support all S-parameter measurements (including NEXT/FEXT), option impedance check, and support 8-channel cable to be tested at one time(QSFP-DD/OSFP, etc.). Besides, deploy COM & ERL value calculate system which can auto calculate COM & ERL at one time test and link with MES system to control quality,
All test data saved in Cloud and can be kept for more than 3 years per customer requirements.