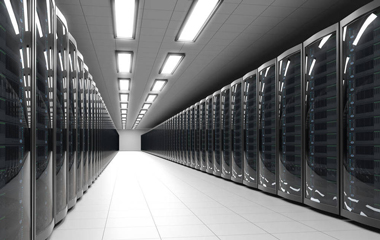 Cloud computing is the cornerstone of the future digital world, and more enterprises have become the leading role of cloud and digitization. 5G, smart city, and industrial internet required higher transimission rate and data storage for data center.High density, high speed and low latency become the trend of high-speed connectors. Zhaolong can provide high-quality and high-reliability products with excellent signal integrity, lower latency, lower insertion loss and EMI protection to support world's leading equipment suppliers and network protocols.
DAC Solutions
Compliant with IEEE, InfiniBand, SFF specifications, support 10G/25G/40G/100G/200G/400G data rate and provide excellent signal integrity (SI) performance, including extremely low insertion loss (IL).
MPO System
Provide high-density MPO pre-connected optical distribution frame access up to 120-core/1U, 288-core/2U, modular pre-terminated standard interface, plug and play, convenient and fast.
CAT6A System
Support 10Gbps applications, with test reports on channels, permanent links, short links, assemblies, etc. which are issued by international and national authoritative third-party detection institutes.
Excellent R & D Capabilities
Zhaolong R & D team can provide complete SI analysis and use simulation to predict the performance of connectors accurately. Zhaolong SI team can build models and collect data base on applicable parameters (scattering(S) parameters , eye diagram and BER (bit error rate) analysis, signal-to-noise ratio analysis for channels such as COM, ICN, ICR, and optimization of connector pin map assignment) to develop solutions with you, and to achieve the balance of speed, signal integrity, power consumption and thermal management. Our high-density, high-bandwidth design can meet the requirements of progressive standards including SAS, PCIe, SATA, InfiniBand and Ethernet. Zhaolong will solve problems initiatively and simplify the design,development and manufacturing process for customers.
Zhaolong is committed to continuously developing the capability in EMC analysis and testing, conducting various EMC tests for products and combining the test results with EMC analysis technology and electromagnetic theory to provide reliable products.