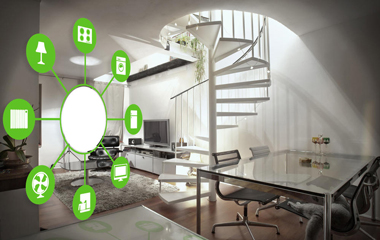 How to use a simple, environmentally friendly and high-performance cabling solution to meet the needs of family members' daily life, online learning, entertainment, etc. is a key consideration for the network infrastructure in smart homes.
Environmentally Safe Wiring
BYJ wirea are the replacement product of BV wires, which greatly improve the service life, current-carrying capacity and flame resistance of the existing wires.
CAT6A 10Gbps Copper System
PoE and 10Gbps bandwidth are the mainstream of the future. It is particularly important to reserve high-performance basic cabling for homes. CAT6A10Gbps copper system can achieve 10Gbps data rate to meet smart homes, LED lights (PoE and intelligent control), and smart TV projection (PoE and signal transmission, supporting 16k video transmission) and other equipment access.