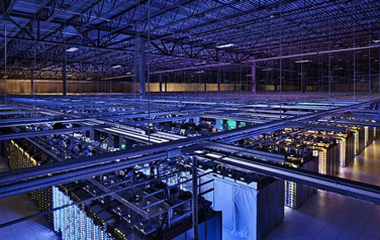 IDC service providers provide customers with basic Internet platform services (server hosting, virtual hosting, mail cache, virtual mail, etc.) and various value-added services (venue rental services, domain name system services, load balancing systems, database systems, data backup services, etc.). The requirement for cabling is to quickly complete the operations of "Move", "Add" and "Cancel" according to customer requirements.
CAT6A 10Gbps Copper System
IDC access to equipment is dominated by 10Gbps, and copper cable is the most cost-effective solution among the various 10Gbps access methods. In addition to unshielded systems, more and more customers have begun to choose shielded system solutions with higher anti-interference performance.
MPO Pre-connected Optical Cables
IDC often takes POD as the basic design unit. In a POD, there are often a large number of optical cable connections from the aggregation to the core. The MPO solution, plug and play, can be quickly upgraded from 100Gbps to 400Gbps. International standards are studying the feasibility of 800Gbps application.
When the equipment in the cabinet is connected to the ToR switch at high speed or connected across the cabinet at high speed, the DAC solution is a low-power, low-cost and high-speed copper connection solution. DAC can achieve 10Gbps, 25Gbps, 50Gbps, 100Gbps, 200Gbps, 400Gbps and other different data rates. For DAC solutions, the 800 Gbps solution is currently being perfected.